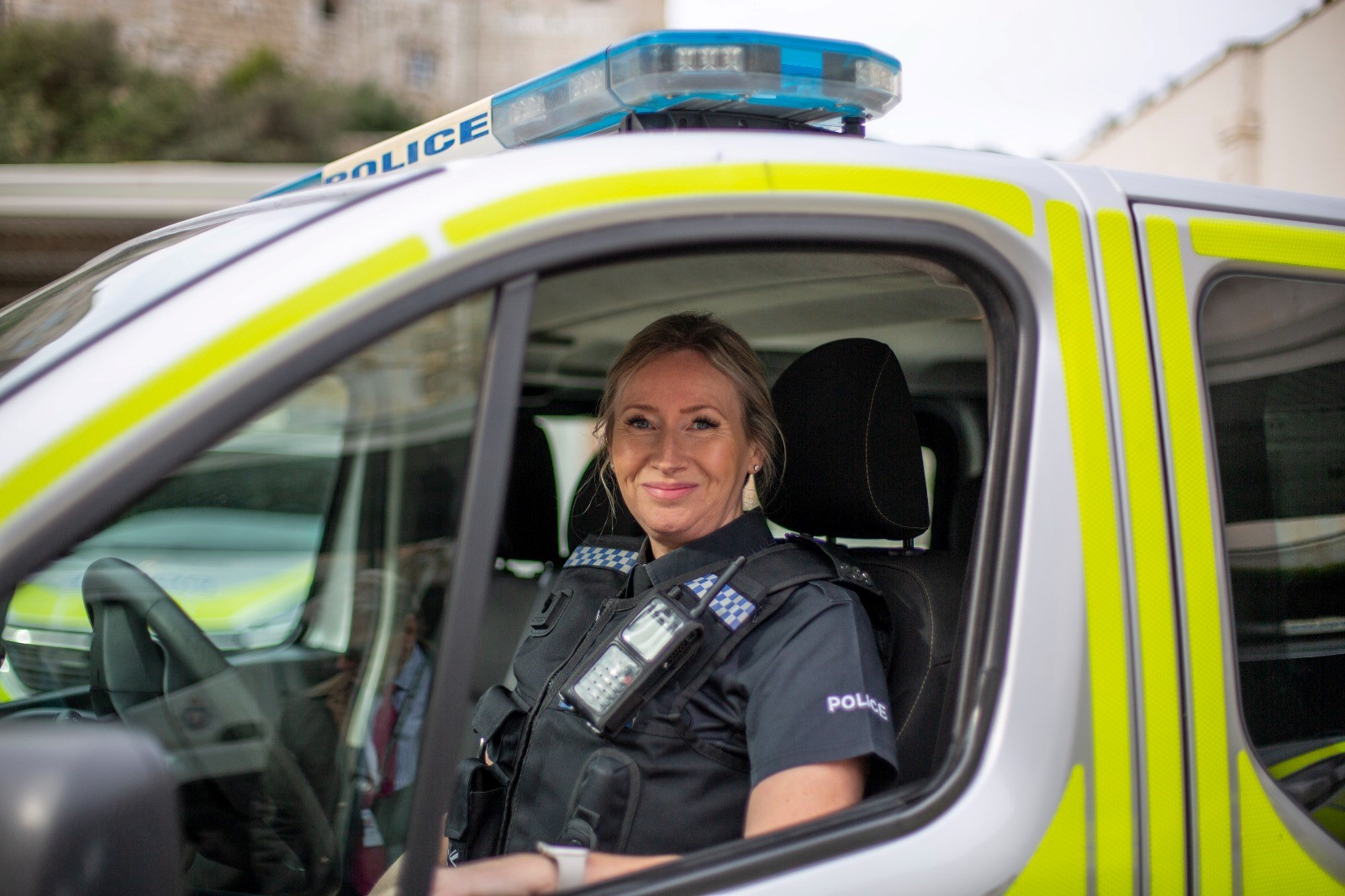 It's not every new Police Officer whose previous jobs include Beauty Therapist (twice!), Prison Officer, Airline Flight Attendant and Mental Health Support Worker. And it's not every Police Officer who starts their basic training when they are 49 years old.
Detective Constable (DC) Caroline Gough fits all these descriptions. Mother-of-two, Caroline is now in the third year of her RGP career and loving (almost) every minute of it.
'I found the Training School quite daunting,' she says. 'It wasn't easy going back to the classroom at my stage in life. I had to learn Gibraltar's laws off by heart and my IT skills were not as good as many of my younger colleagues. We were under constant pressure because there was an important 'pass or fail' test every week and, for the duration of the course, I was living in a rented room in Gibraltar while my family were living in Duquesa so I did find it quite hard to be away from them. There were certainly moments when I thought, "What on earth am I doing here?" but there was no way that I was going to give in. I am definitely not a quitter!
'My intake group treated me as their Mum and there was a real bond between us all. On that course, I definitely made some friends for life.'
After her Passing Out Parade in 2021, Caroline joined Response Team 4 and she quickly settled into her role, patrolling Gibraltar's streets.
'In some ways, it's easier being from UK because you treat everyone the same. You don't have any pre-conceived ideas about people. I found that if you treat everyone with the same respect, they will usually treat you with respect back again. On the other hand, it can be tough when you only have a smattering of the Spanish language.'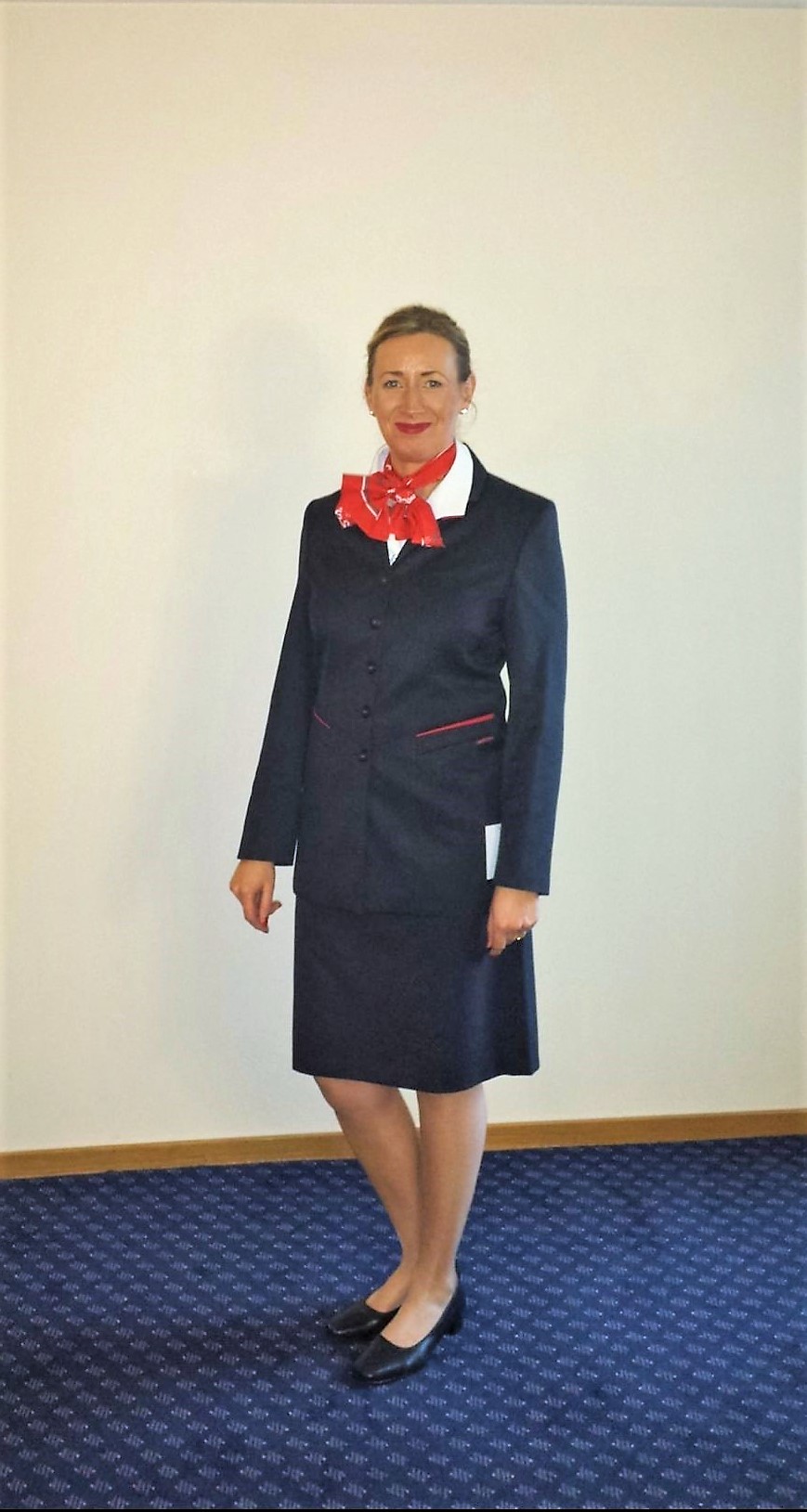 Caroline's early life was spent in Cheshire and, whilst at school, she dreamt of a career as a Police Officer until her elder brother, himself a Police Officer in Manchester, convinced her that it was not a job for a woman so, instead, she went off to train to be a beauty therapist.
After a few years spent giving advice about make-up and cosmetics, Caroline attended an Open Day at HMP Styal, an all-female prison, and she was so interested by it that she applied for the job there as a Prison Officer. Her application was successful and in total, she spent 17 rewarding years, seven of which as a Senior Prison Officer, dealing with young female offenders, prisoners on remand and females sentenced for anything from petty matters up to Life Sentence prisoners.
Caroline's career path then took another sharp turn. At a time when the Prison Service was facing redundancies and changes to officers' terms and conditions, Caroline, her husband and two children took a holiday in Turkey – and discovered that their airline, Jet 2, was running an eye-catching recruitment campaign.
'On the spur of the moment, I just filled in an application form,' says Caroline. 'No-one was more surprised than me, when I was offered a job as a Flight Attendant.'
But whilst spending her life flying around Europe from her base at Manchester Airport seemed glamorous, it made family life very difficult, especially as, by then, her husband was frequently working away from home. So, it was time for another significant career change.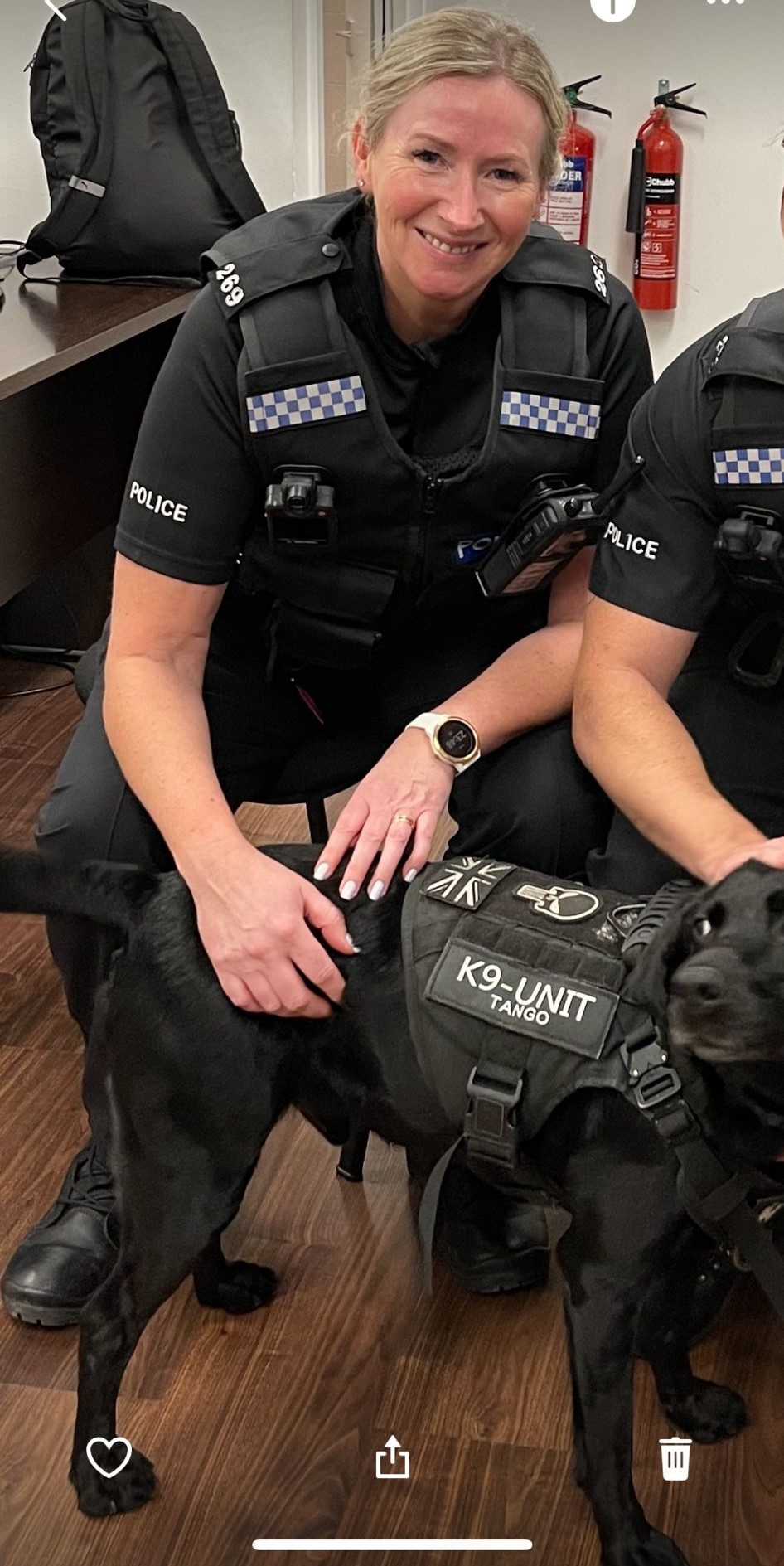 Caroline's next job – a very rewarding one – was as a Mental Health Outreach worker, back in her hometown of Warrington where, after just 18 months, she was promoted to be a Senior Support Worker.
By this time, the family had bought a holiday home in Puerto de la Duquesa where they enjoyed several holidays a year – indeed, they enjoyed their holidays so much that the family made a very big decision. They chose to leave UK and to make Duquesa their permanent home.
Despite living on the Costa, Caroline was still hoping to find a rewarding job and, when she saw that the RGP were recruiting, she applied, albeit with some trepidation.
'I thought I was probably too old but I'd just try for it.'
After a considerable delay caused by Covid, her application was successful, and she was told to report for the RGP Training School in September 2020.
Over 30 years after leaving school, she found herself back in a classroom, learning all the laws of Gibraltar, catching up on her IT skills, sitting weekly exams and practising her parade-ground drill alongside other recruits who were less than half her age.
'My family were very proud of me at the Passing Out Parade,' said Caroline. 'And when I joined my Response Team and started work, patrolling around the town, I found it challenging but very rewarding. In particular, I loved being part of a small unit. I'm lucky to have so much 'life experience' which is immensely useful when I'm dealing with people around Gibraltar.'
Caroline later moved on RT1 shift. 'On shift, I spent a lot of time with my colleagues and there was a great feeling of team spirit. In fact, just like on the Training School, some of them almost treated me as their mum! We were like a family.
'My best RGP moment was when they told me that that I had been selected to be a Detective Constable in the Safeguarding Team and I felt very proud. I'm finally doing exactly what I always wanted to do when I was a child.'
'So, I would say to anyone, if this is your dream, do not let your age stop you. Just do it'.