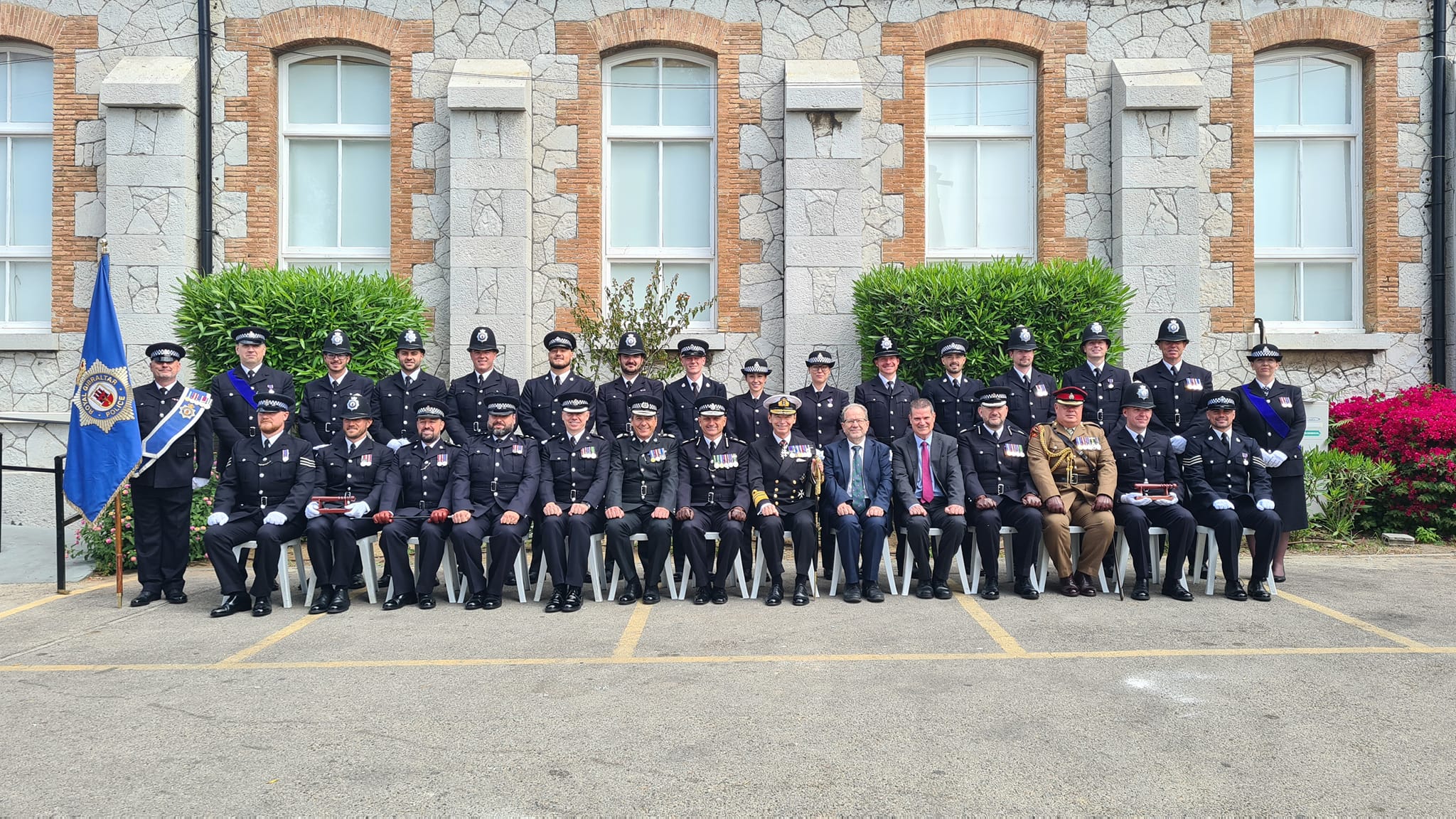 Royal Gibraltar Police and Gibraltar Defence Police officers marked the end of their Training School with a Passing Out Parade at Central Hall this morning.
On parade were twelve RGP and three GDP officers who were inspected by His Excellency the Governor, watched on by Minister John Cortes, local dignitaries, friends and family.
The new officers come from a wide variety of backgrounds and include a Royal Marine Commando, a Chief Inspector from Police Scotland, a Parking Management Official and a student. There are also a number of UK police officers who have moved to Gibraltar from the UK.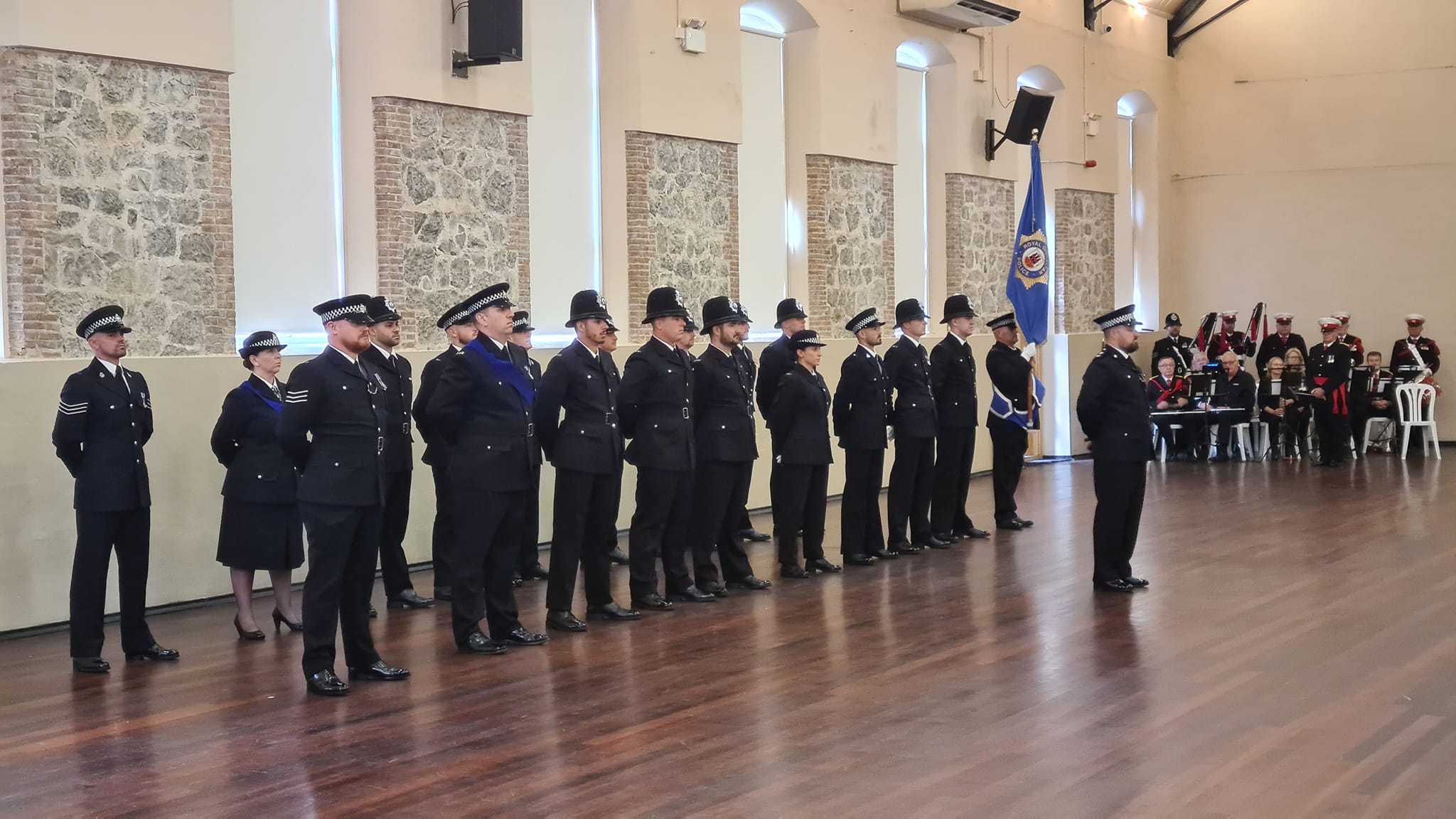 During the ceremony, PC Andrew Newton received the "Best Academic" award, whilst PC Tristan Lark received the "Best All Round Recruit" award.
In his address, Police Commissioner Richard Ullger, said: "Policing Gibraltar over the coming years will be challenging for our newest of recruits, but they can be confident that the skills they have been taught over the past few months will equip them to deal with the different incidents they will be deployed to. No two incidents will ever be the same, and we shall make mistakes in our journey, but we shall learn from them, share our experiences and become better at what we do."
Samantha Sacramento, the Minister for Justice, added: "Today marks a momentous occasion for the Royal Gibraltar Police as we congratulate their new recruits on their Passing Out Parade.
"Their dedication and commitment to serving and protecting our community is truly admirable, and I have no doubt that they will uphold the highest standards of professionalism and integrity in their duties. As the Minister of Justice, I extend my warmest congratulations and best wishes for a successful career ahead."
The new officers will now join their more senior colleagues where they will spend the next two years on probation.